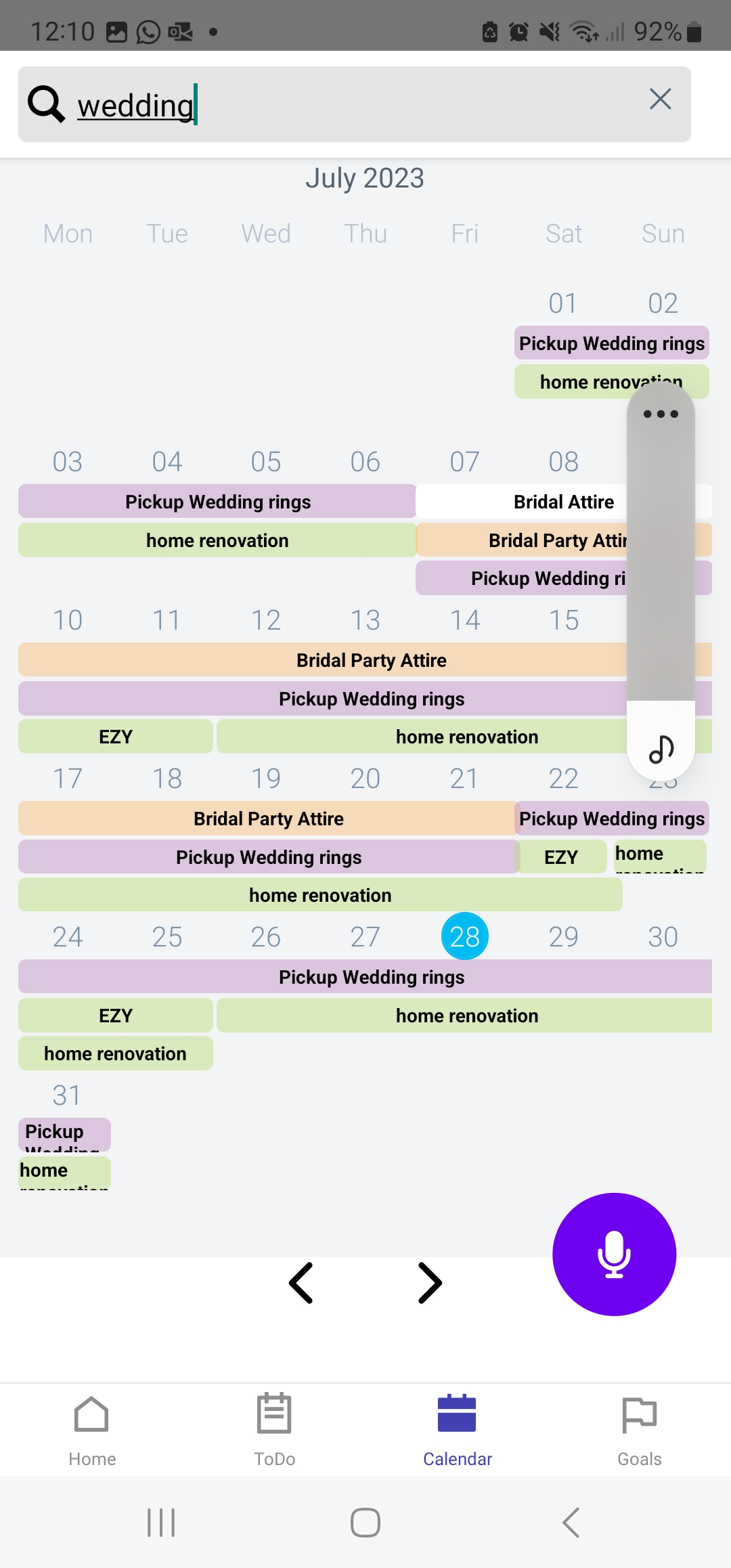 Share
Share your calendar and plans with anyone who needs to know.
Budgets
Never lose control of your costs … set budgets, and track and monitor payments.
Reminders
Set alerts to remind you of important dates, todo's and appointments.
Files
Attach and share files, images, photos and any important documents.
Pricing
Access to all app features :
US $0.99 / month ..or.. US $5.99 / year
monthly subscription required, first 7 DAYS free before billing commences, then monthly or annual subscription payments,
cancel at any time, pricing may vary slightly
with local taxes and currency when purchased.