#1. Never forget an important event .... REMINDERS
click 'REMIND ME' on any task or goal, and we'll send an you alert 4 hours prior to a GOAL… and 12 hours before a TASK.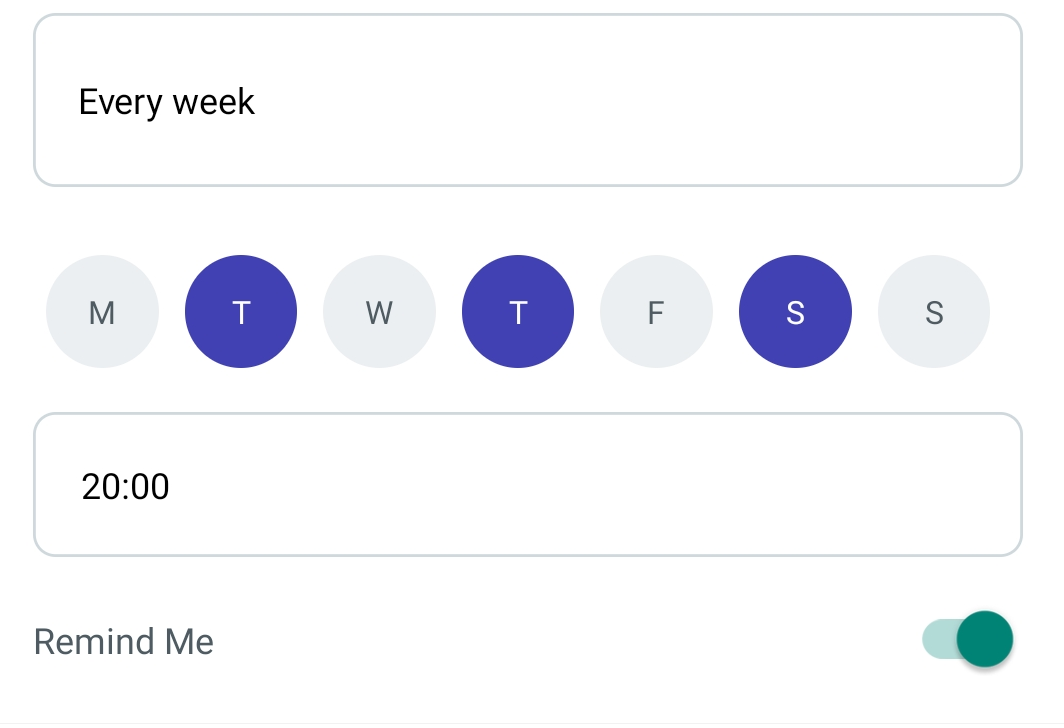 #2. Sync your diary or manage a client or team.... SHARE
Invite anyone to your plan and then assign them a task or activity… they see what you see, it's in their calendar, you can share updates, notes, attachments and budget status.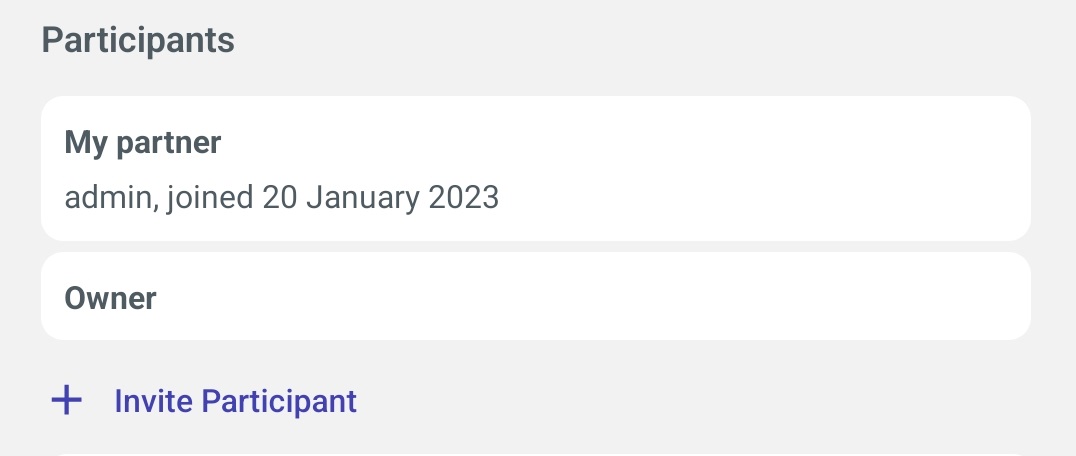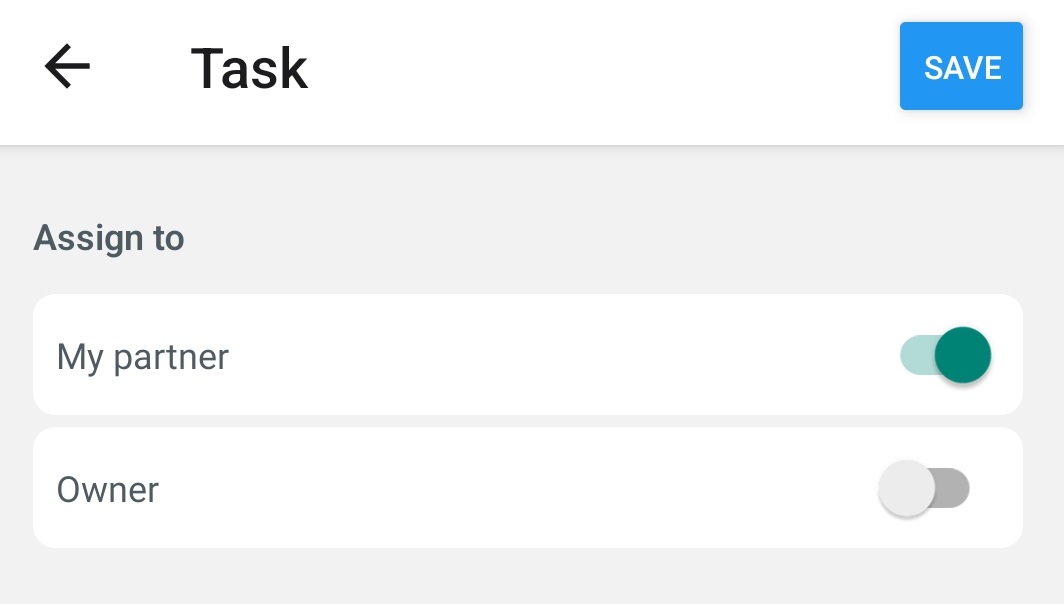 #3. Take care of yourself... WELLBEING GOALS
Read a book, take a walk, go for a jog, do some yoga, get up from your desk… set WELLBEING GOALS and receive reminders … we'll help you make time in your diary to look after yourself.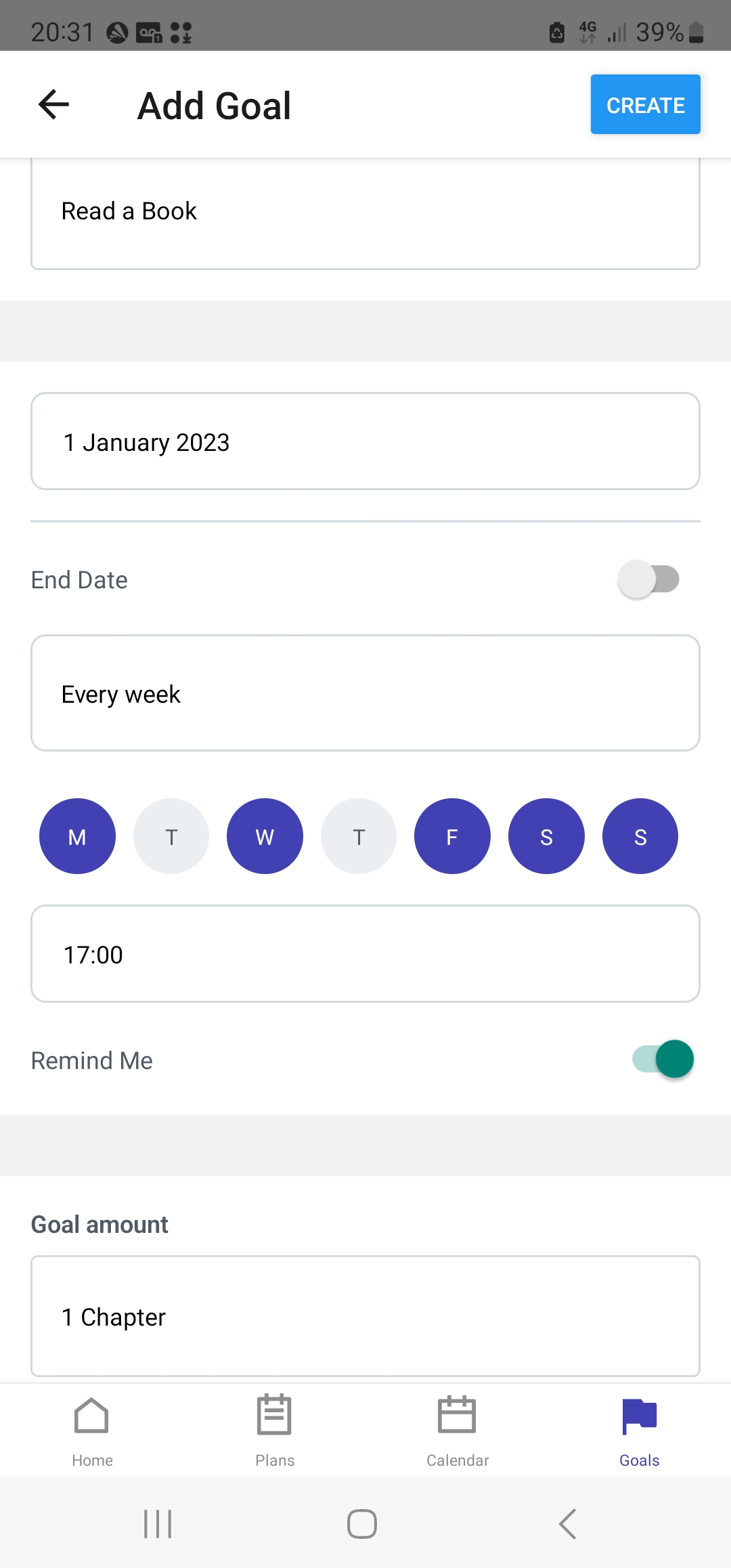 #4. Got a TO DO list... CHECK them off
Add your TO DO list to a plan… create a plan using the 'TO DO list' PLAN TEMPLATE, and add your list as TASKS in the plan … they can simply be 'checked' or 'ticked' from the Home or calendar page… quick, easy and simple… nothing is more satisfying then seeing your list actioned.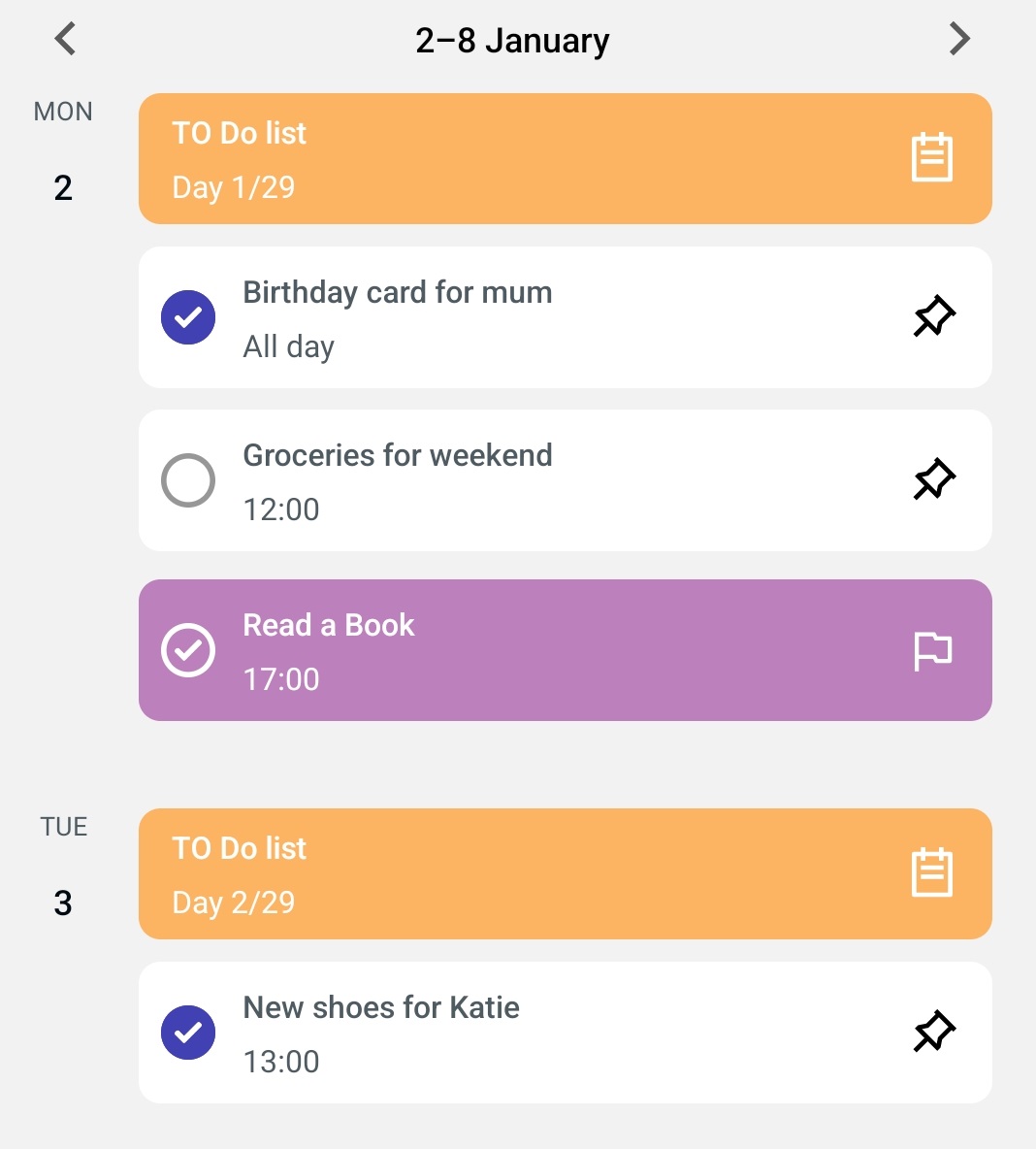 #5. Got a regular event - RECURRENCE
Update your GOAL or TASK and set the recurrence to every day, every week (you choose the days) or every month (you choose the days)… your calendar will show each occurence … you can check them off individually.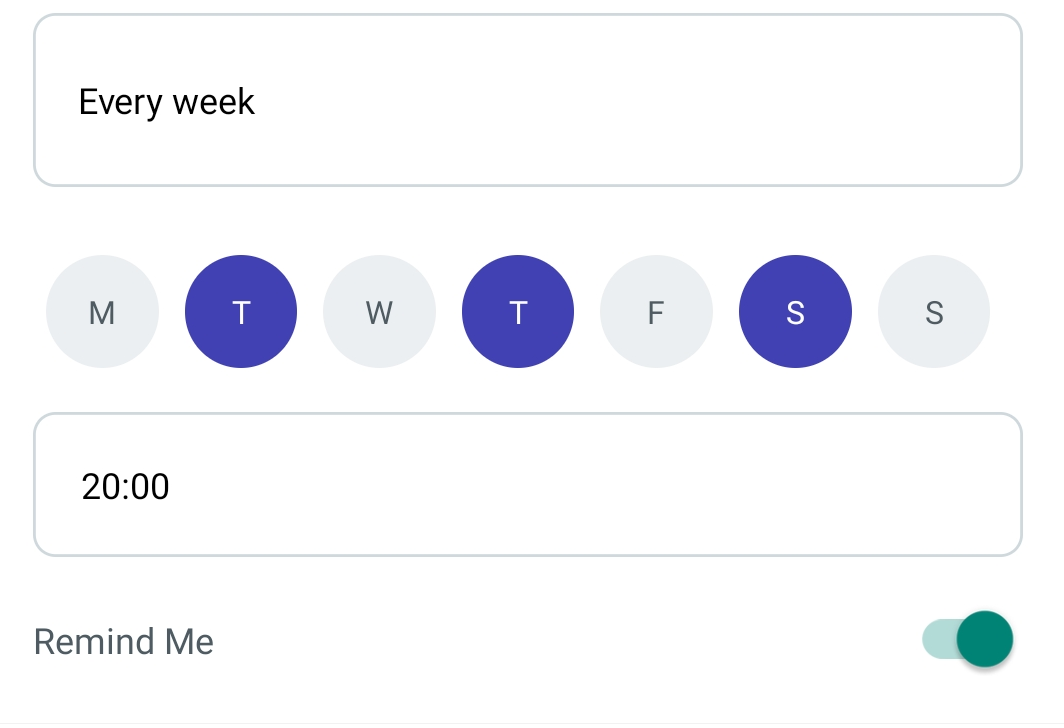 #6. Quickly setup an appointment - only 3 TAPS
TAP 'ADD' plan, TAP 'Appointments' template, add a name, add start and end dates, TAP 'CREATE'.. you're done! Update it later if needed.. set a reminder, make it a recurring, change the time, upload images, share with someone, add a budget… and more.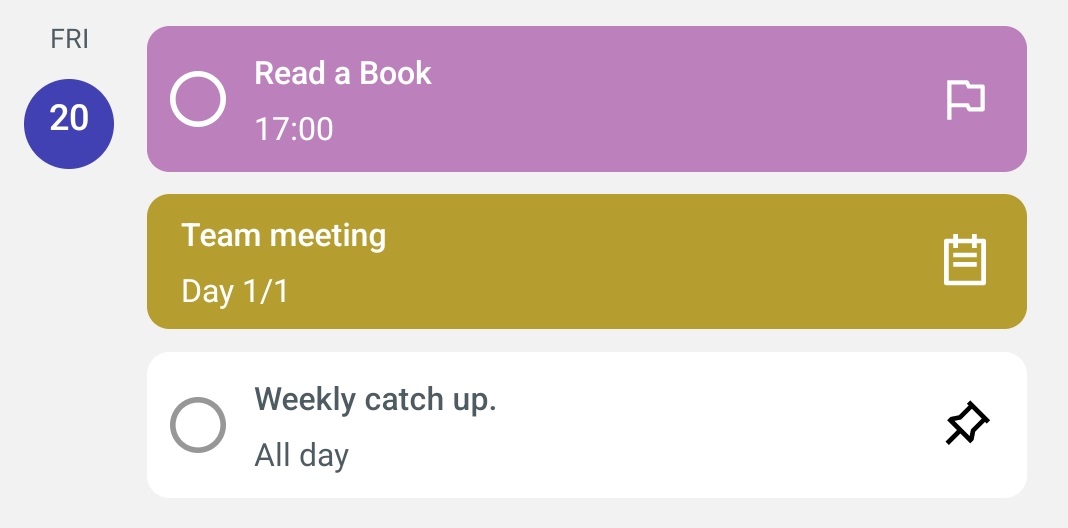 #7. Planning an event ... get started with our TEMPLATES
Planning a party, renovation, wedding… not sure where to start… don't worry… we've done the thinking for you …. ADD a PLAN, and select one of our great templates, you'll get a starter list of steps… add and modify as you need !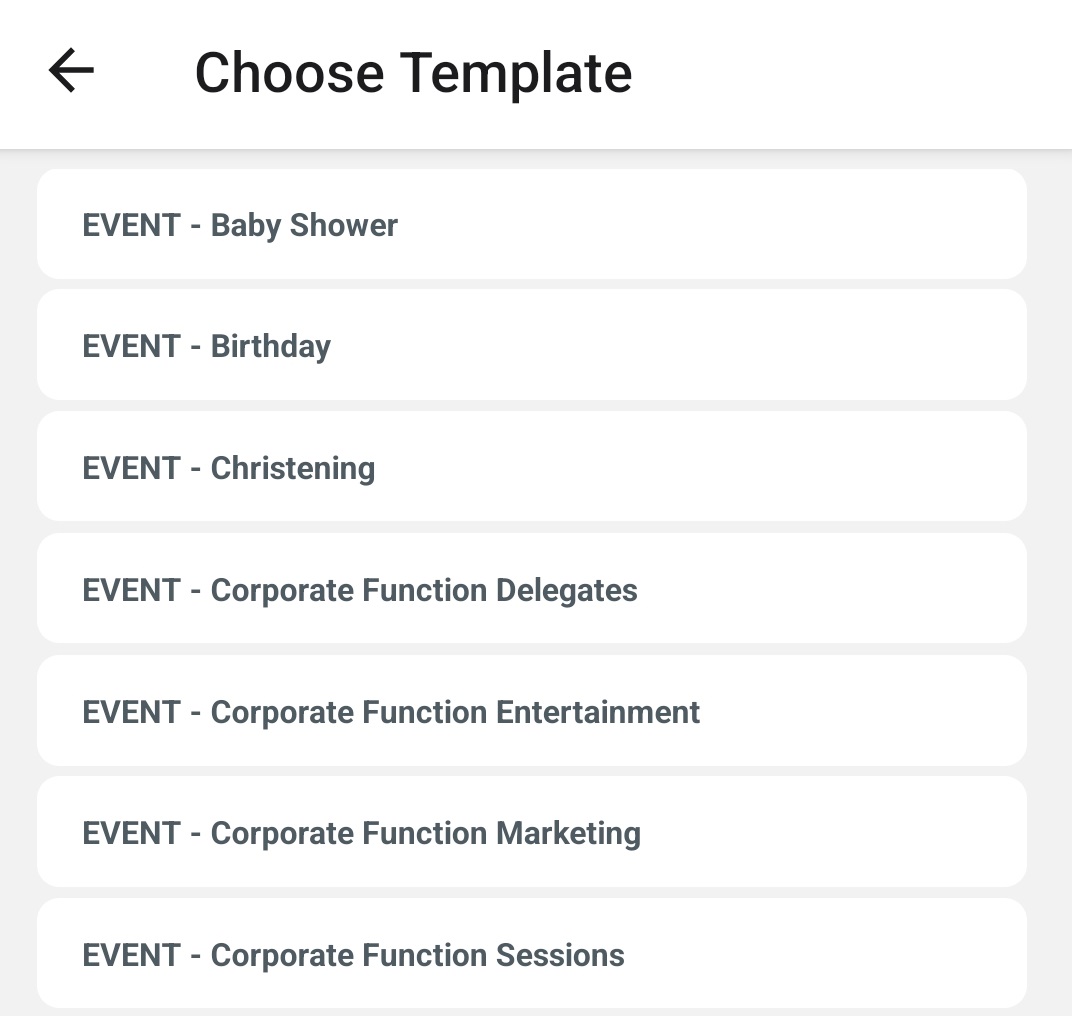 #8. Managing costs ... track costs using BUDGETS
Set a budget for any task or activity, and track whether it has been paid or is overdue… great when combined with SHARING so that you can let others know the status of budget and costs.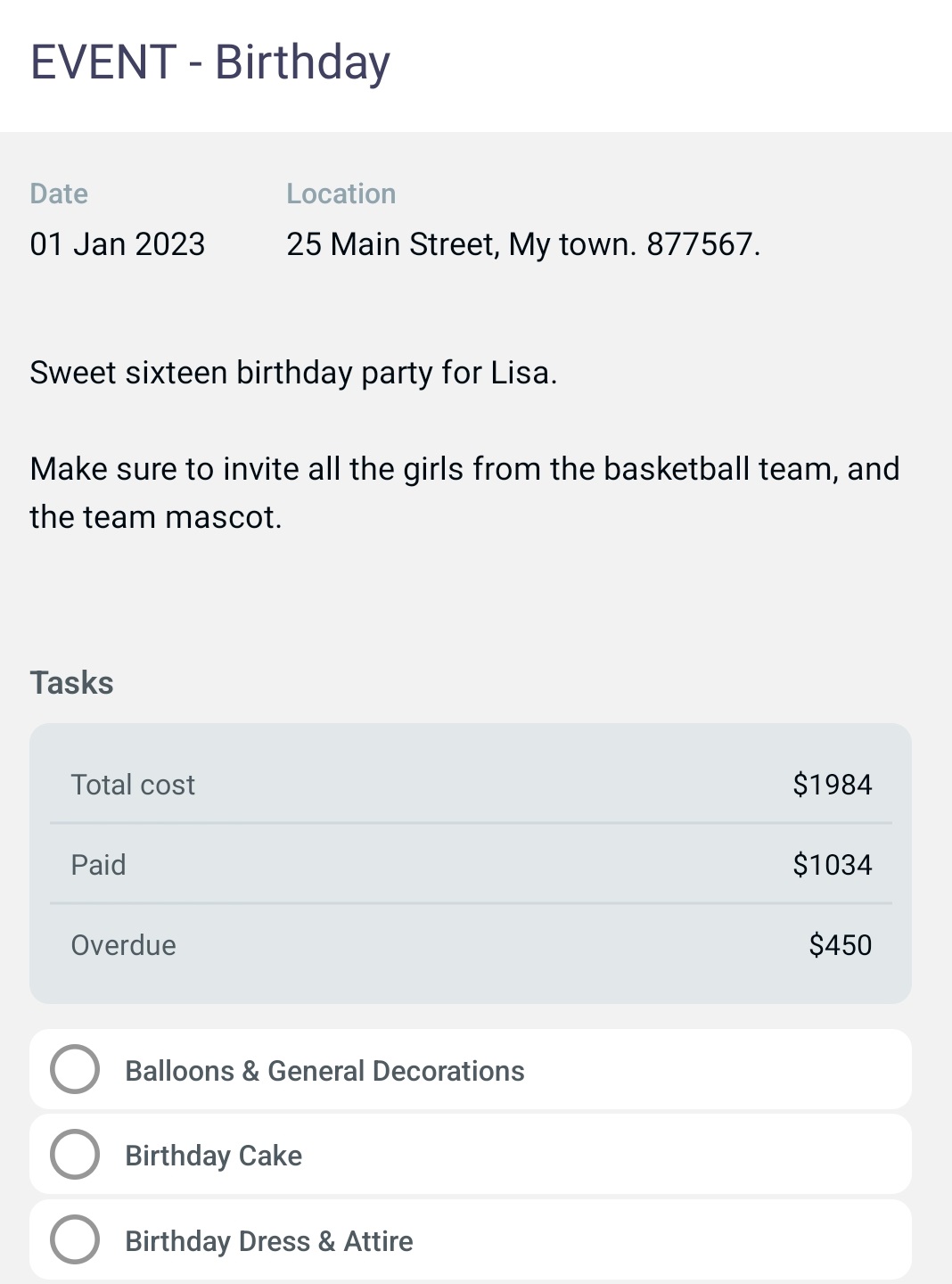 #9. No limits to how you can use plans ... CUSTOM plans
The use for PLANS is only limited by your imagination… for example, use a plan to keep a list of your FAVOURITE WINES… and use TASKS for each wine … track the wine's details, price, where you sampled it and upload a picture of the label, SHARE this list with your partner and friends !!… ezyorganizer is YOUR life planner and organizer.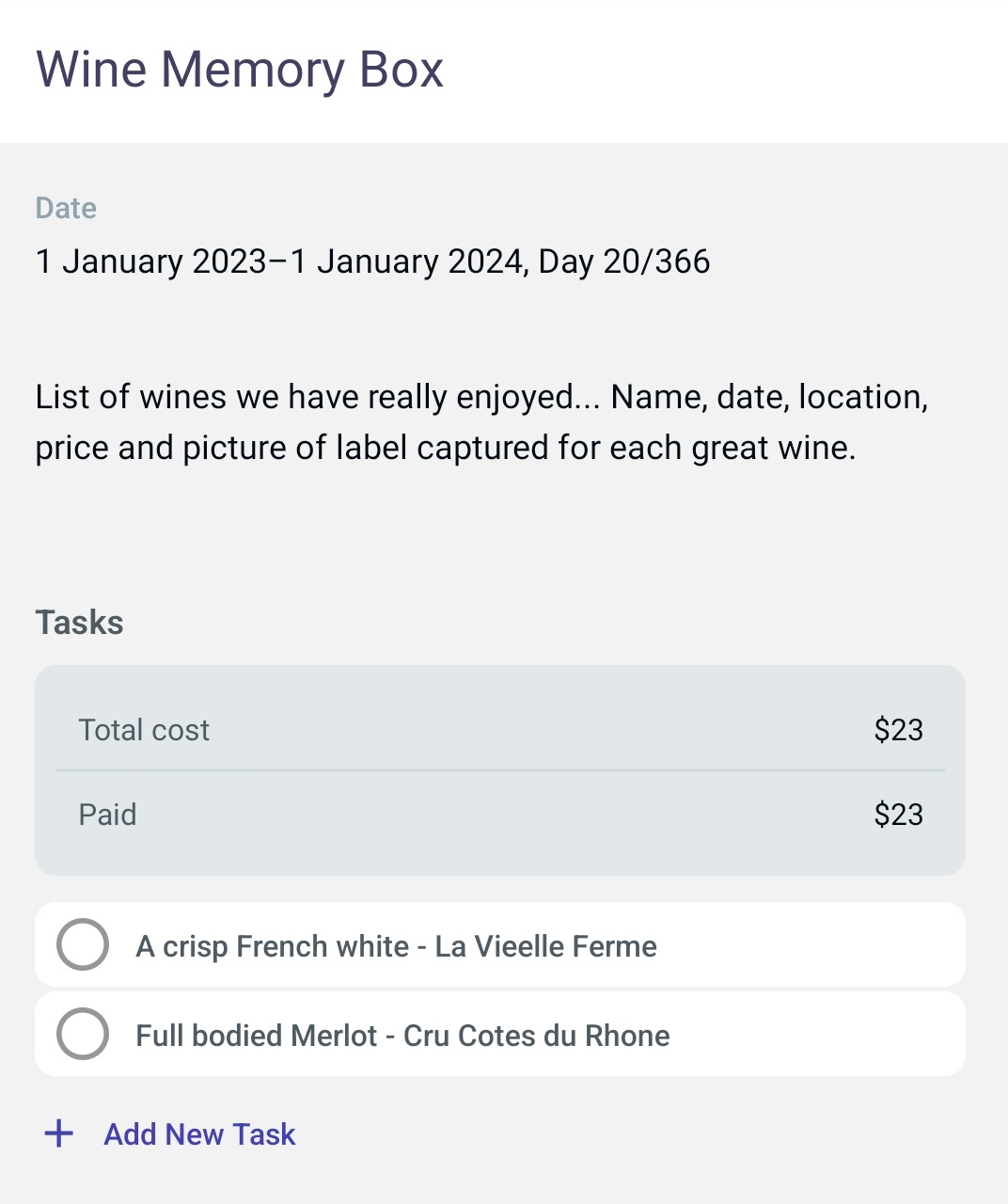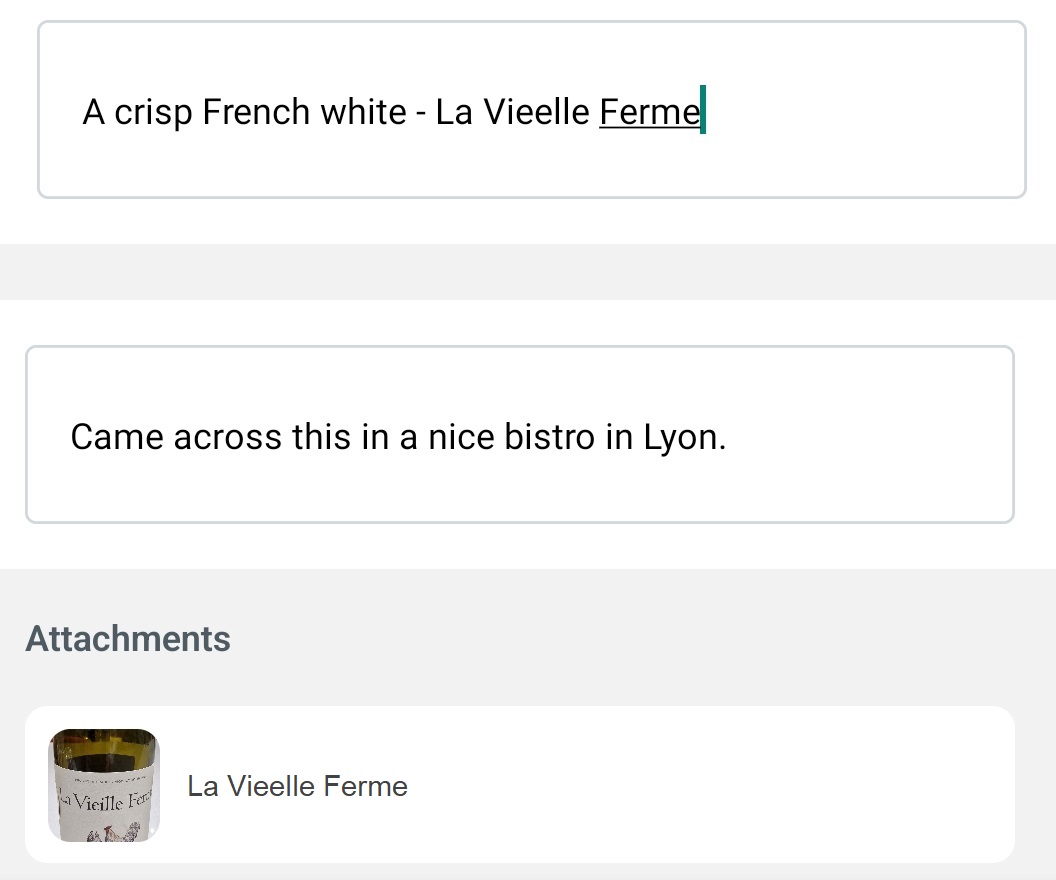 #10. Stay on top of your schedule ... handy HOME PAGE
Your schedule at a glance… all your appointments, activities, events, meetings, goals and more… summarised for the next 2 days on the HOME page… tap 'See all' to manage your full schedule on the CALENDAR.